Sanitone and Fabritec sizzle with Heated Hydrocarbon!
Here are the outstanding benefits:
Reduced cleaning times (18 minute wash time for 2 bath system vs. 20-25 minutes for conventional hydrocarbon).

No expense blended solvents that break down over time.

Increased water soluble stain removal with our cationic detergent, Encore.

Drastically improved stain removal on oil and grease.

More efficient distillation due to warm solvent going to the still.

Increased production for garments normally wetcleaned that can now be drycleaned.

Garments are easier to finish due to decrease in wrinkles after drycleaning.

Consistent cleaning during cooler months.

Brighter whites, no odor and incredible solvent mileage.

Excellent results from DLI Cleaning Performance test; out-performs Acetal and Silicone cleaning. 

With or without heat, Sanitone/Fabritec Chemistry helps hydrocarbon perform their best!
Did you know that Union Drycleaning Machines makes a specific version of their HL800 series of machines just for Sanitone? This machine comes "out of the box" ready for the Sanitone Heated Hydrocarbon process!
HYDROCARBON
$13-17
per gal.
"The Winning Combination. A No Brainer"
Sanitone and heated hydrocarbon are the winning combination. It has given our company a huge advantage over our competition. The staff at Sanitone is second to none and their products really are better. Combine that with the help from their marketing department and it's a no brainer. You are missing out if you are using anything else.

-Robert Whitmire,
Big Ridge Cleaners,
Chattanooga, TN
"The Best Cleaning in the World"
I truly believe that the Sanitone Heated Hydrocarbon System with Enhance and Encore gives me the best cleaning in the world. Add in a technician from Sanitone that has the expertise to program a machine for maximum efficiency and you have an unbeatable combination.

-Art Baryames,
Baryames Cleaners,
Lansing, MI
"Sanitone All the Way!"
Classic Drycleaners and Laundromats recently installed two brand new state-of-the-art Union Drycleaning Machines! Along with the amazing chemistry from Sanitone, we WOW our customers with even better, cleaner clothes than they have EVER SEEN!

-Paula Kostick, Classic Drycleaners CRDN of South Central PA, Carlisle, PA
Add these outstanding products to your hydrocarbon system for spectacular results!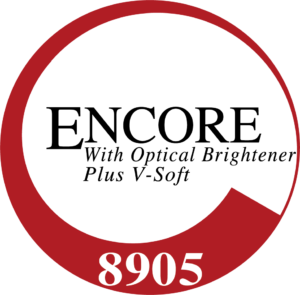 Detergent
8905 Encore
A superior cationic detergent designed and tested for Hydrocarbon, Acetal, D5 Silicone and Propylene Glycol blended solvents. Encore's optimal amount of controlled moisture produces superior cleaning without the risk of causing damage to water sensitive fabrics. Encore is substantive to fabrics and yields easier-to-finish garments. Eliminate your pre-spotting, increase your water soluble stain removal, and make your alternative solvent sing with Encore!
Degreaser
8943 Enhance with Grease Defeat Power
Grease has a new enemy! Our most versatile product to date, Enhance is a must-have degreasing / emulsifying aid for every part of your plant. Applicable in drycleaning, wetcleaning, laundry, and restoration, Enhance delivers outstanding degreasing, brighter whites, and fewer re-runs due to heavy soil. Save on labor and wow your customers with the cleanest garment possible!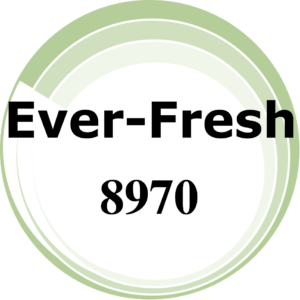 Odor Neutralizer
8970 Ever-Fresh
This smoke and odor neutralizer is a unique proprietary product that neutralizes odors and eliminates the need for ozone treatment of most smoke damaged articles. Inject directly into the wheel for fire restoration work or add to the water separator to control foreign odors.
Sizing
8850 Style Set Sizing
A special sizing that restores garments to original crispness and improves finishing qualities. Can be used in petroleum or perchloroethylene solvents.
Call us TODAY at 1-800-543-0406 to schedule a consultation with one of our experienced technicians!